APTOS –The Aptos Friends book cart selling donated books at Pacific Coffee Roasting Company opened for business on September 8. It has proven very popular, and it is nice to have a book presence while the
branch is closed.
The voting party for Our Community Reads will be held virtually on October 12 at 7 pm. See the website for more details. 
The Aptos Friends will be tabling at the Aptos Farmers Market at Cabrillo College on October 23, November 20, and December 11, with information about the Capital Campaign and Our Community Reads. Be sure to stop by and say hello.
Our branch is closed for now, but we are meeting the first Thursday of the month alternating in person and virtual. The next meeting will be October 7 th in the Multipurpose Room of the Capitola Library at 5pm. Join us!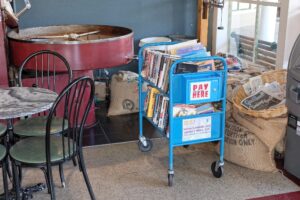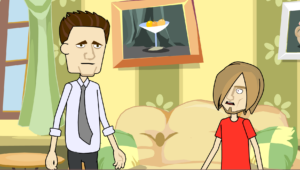 CAPITOLA – The Friends of the Capitola Library have been gearing up to offer our first funded program at the new library. We are supporting a program for teens called "Storytelling Through Animation." Our target audience for the class is 12 – 18-year-olds. The program, offered in partnership with library staff, will offer a group of six teens an opportunity to create and animate their original stories. Community Television has already funded a grant we wrote to purchase sets of equipment (computer, software, etc.) for each participant and the instructors. We expect that the first session will be offered later this fall.
FELTON – Felton Library Friends is delighted to announce the launch of the new website: https://www.feltonlibraryfriends.org. The website hosts many details about Felton Library Friends, the Felton Branch Library and Felton Discovery Park, and related programs and activities. Access library information, park features, native plant resources, volunteer information, and much more! Sign up for our monthly newsletter there.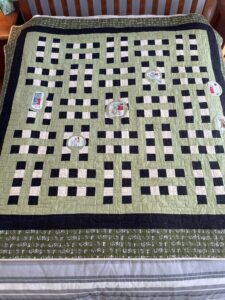 LA SELVA BEACH – We are hard at working all month and next, planning our book sale on November 13, as part of the Holiday Vendor Fair and Grand Reopening of the Library! It's going to be so much fun! How we've missed being out in the community… this amazing quilt will be there and you could win it!
SCOTTS VALLEY –Trivia at Steel Bonnet is the 1st and 3rd Thursday of every month from 6:30-8 pm, and we're working on creating a simultaneous virtual component so people can play along at home too. Here is our book cart at Steel Bonnet, proceeds will go to the Friends of the Scotts Valley Library!  It will be available all the time but featured on trivia nights.
Our branch is closed for now, but we still want to be together. We will meet the 2nd Wednesday of the month in the Community Room of the Felton Library at 6:30. Join us!
Welcome, Bruce Cotter! The Friends of the Santa Cruz Public Libraries are delighted to be able to announce our new Executive Director, Bruce Cotter! Bruce has logged decades of management and non-profit experience. He has [...]